Product of choice for the recently refurbished Executive Wing.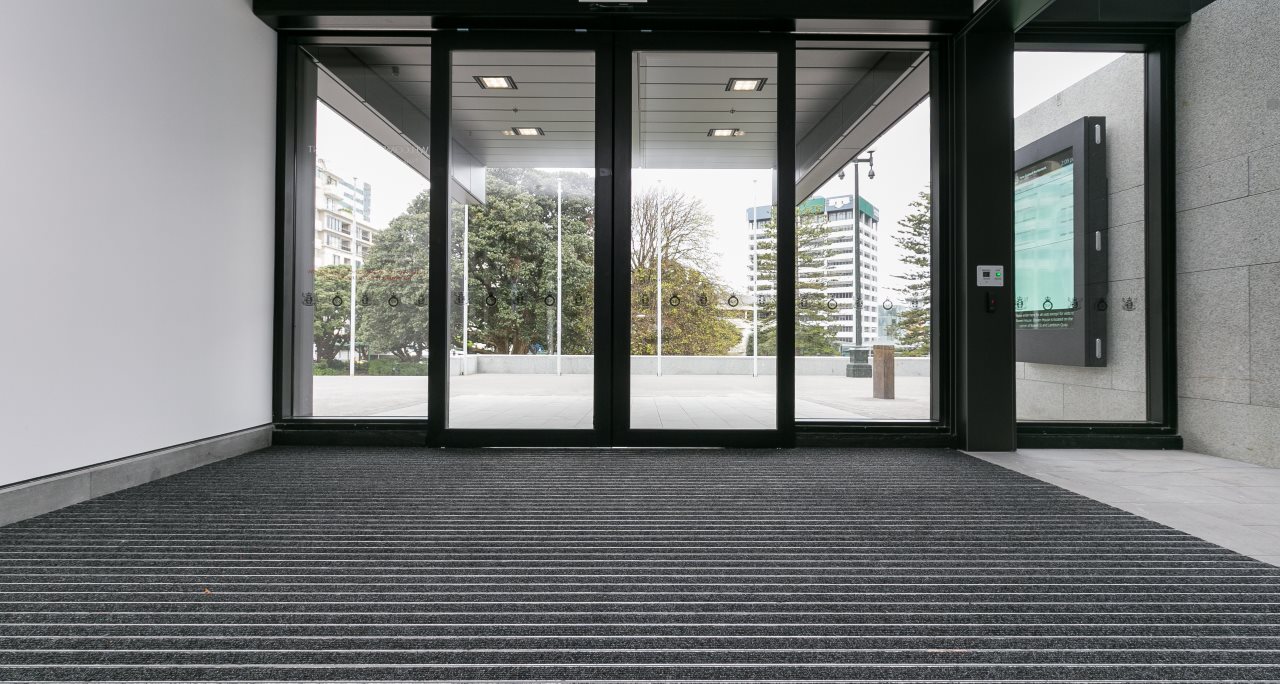 Alumat wide draining entrance mats were the product of choice for the recently refurbished Executive Wing at Parliament Buildings in Wellington. For such a key location, it was important that the entrance was not only attractive, but safe as well as effective at removing incoming dirt and water.
Alumat 15WD is one of two specially designed entrance mats that channel water and dirt away from the surface without under mat soiling. Water can be channelled to under mat drainage points or be contained to evaporate, while dirt can easily be removed by surface cleaning. This extra heavy duty mat along with the Alumat 15D series, have a 20 year frame warranty and are designed to be refurbished over and over, assuring long lasting good looks as well as performance.
Product Used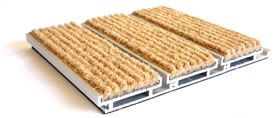 15 mm deep. Wide profile increases surface area for greater dirt and moisture removal.
View our full range of flooring solutions.