Custom design solutions for your building or project.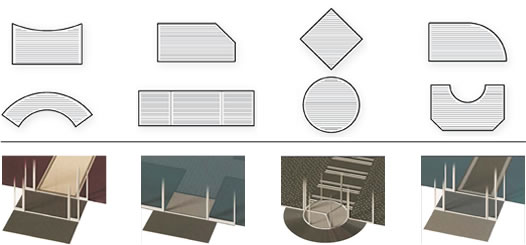 With a large choice of options, it can be a challenge knowing where to start. To assist, we offer a free no-obligation design service. From your plans, we can help determine the best areas and sizes of the cleaning zones you will require.

We can assess the traffic volumes and exterior ground conditions to ensure the right product is selected for your particular needs, that not only perform well but enhance the impression you want to give to your customers. All aluminium extrusions can have any of the available infill options fitted to fully customise your entrance, as well as rubber liners underneath to prevent 'clatter'.

Contact us for more information or to arrange an on-site design appointment.