Caring for your Alumat flooring products.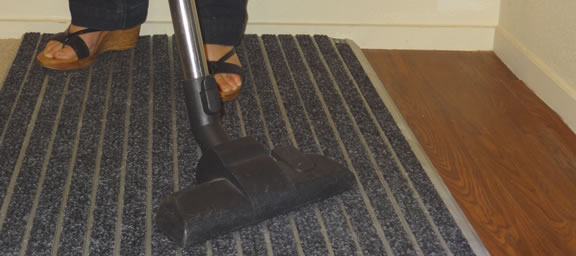 Light Soiling
We recommend that the entrance mat or ribbed carpet be cleaned daily with a vacuum.
This is especially important as the ribbed carpet and ribbed infills in our entrance matting works by scraping footwear and containing incoming dirt and moisture within the ribs.
100% pp fibres are stain resistant and dirt can easily be removed by daily vacuum cleaning.
Heavy Soiling
Periodically the entrance mat will require a more thorough clean. Alumat mats and ribbed carpets are hardy and can be safely cleaned by steam extraction or pressure washing.
Mats can also be uplifted for pressure water washing or hosing.
Please contact us if you have trouble locating cleaning contractors in your area.
Download our product maintenance guide.
(PDF, 0.4MB)
Drainage Installation Guide
Download our drainage installation guide.
(PDF, 0.3MB)