Unique matting design with brand customisation.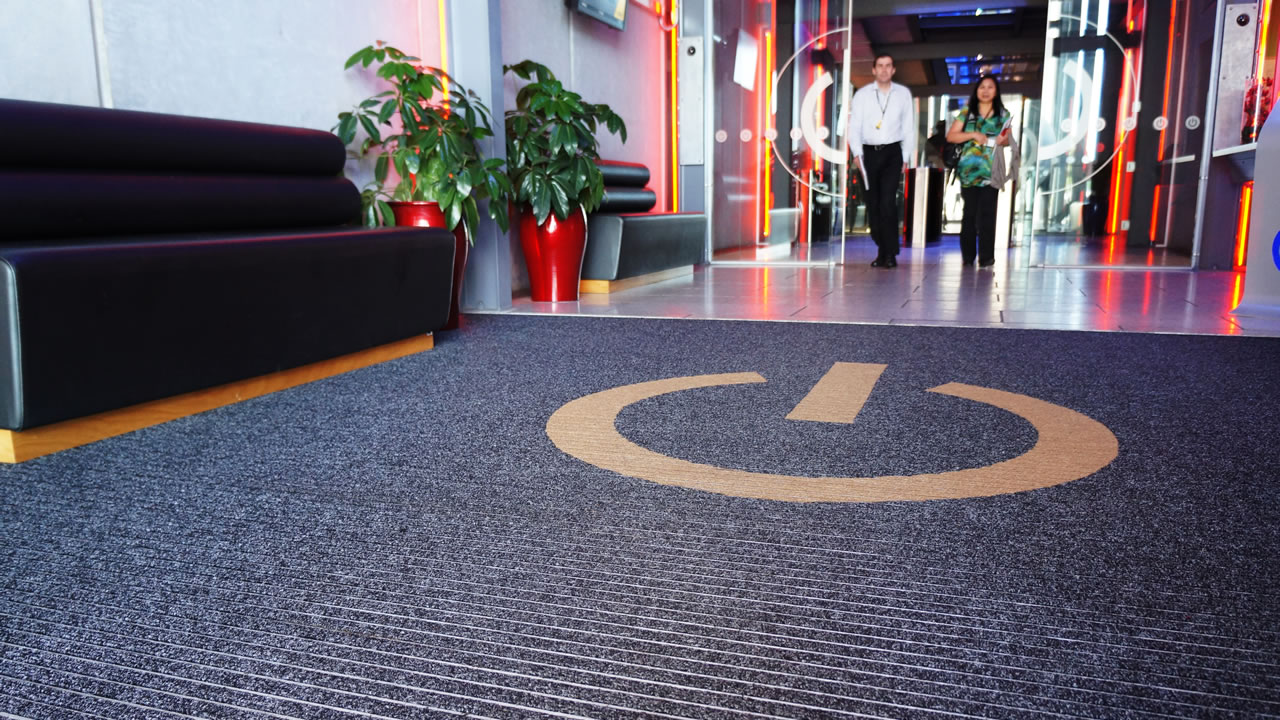 For this installation, a 10mm deep aluminium profile intense wear mat was required to replace a similar product. A specific logo was desired if it was possible. Alumat came up with a range of options including the logo option (shown above), that gave the company a unique branding opportunity at the point of entry, and considerable saving on alternative options in the process.
Product Used

10mm deep. Install into shallow mat well or ramping option.
View our full range of flooring solutions.