Hardwearing and colourful entrance matting creates a warm, welcoming entrance for visitors to the busy swimming pool.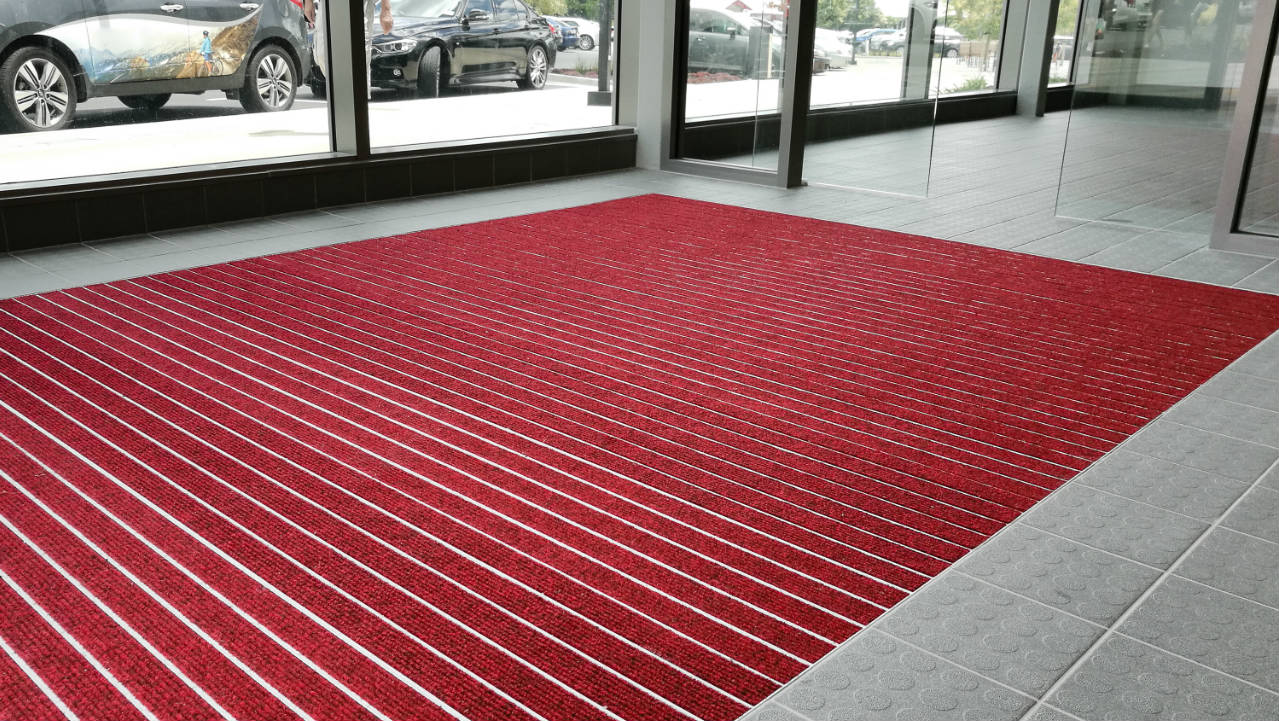 To enhance the atmosphere, a warm friendly welcome was needed, and Alumat was able to provide that with a warm red coloured entrance mat in the entrance foyer.
While black is still the most often selected colour for entrance mats, there are a number of designers appreciating that warm colours can be introduced to create a warm, welcoming feel at the point of entry. In addition to the black and silver colours, Alumat entrance mats are available in other colours including sisal (or coir look) and brown. All are made from the same hardwearing material.
In this particular situation, a heavy duty mat was required due to the heavy foot traffic. The particular product selected was Alumat 10 WD Series. This was an excellent choice. It has a wider than normal infill which effectively increases the absorbing surfaces — ideal for use near water. The infills are sourced from the Netherlands and are specially made for these applications. Being a loop polypropylene, they look attractive and are very hardwearing.
This has been the largest project Alumat has undertaken to date, and it has been pleasing to see the growing interest in our products both in New Zealand, and abroad.
Product Used

Cost effective, heavy duty with wide profile and draining.
View our full range of flooring solutions.